I made a pdf of the 4 rules of gun safety so that I could print it out and put it on my gun cabinet(s) and my range cans
Print out the pdf, cut it in half and voila, you have two sets of the rules in a nifty 5.5?x8.5? format. I printed mine onto a full sheet label so I could just "stick" it wherever.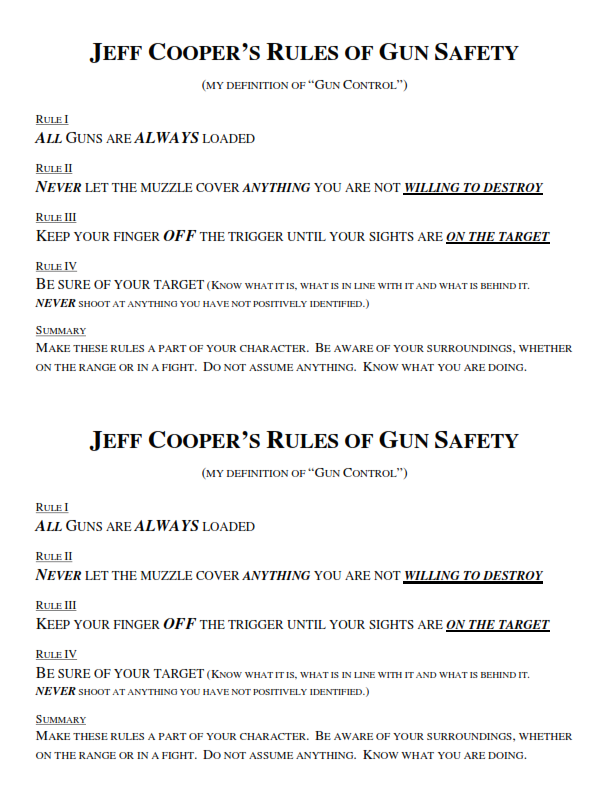 And it you want it, the image file is here.